Name: Max Mällinen
Team: Swan Motorsports
Car Number/Official Car Entry Name: 10
Additional Sponsors: tba
Series Rookie (yes/no): yes
Race Engineer: Mirl Swan
Crew Chief: Mirl Swan
Birthdate: June 2, 1998
Birthplace: Coeur d'Alene, ID
Residence: Liberty Lake, WA
Nationality: American
Languages Spoken: English, German (2 yrs), Spanish (1 yr)
Height/Weight: 5' 10", 185 lbs
Education: currently in high school
Current Sports Played: Autosports (USF2000, Karting), Ski racing, Tennis, Football (American)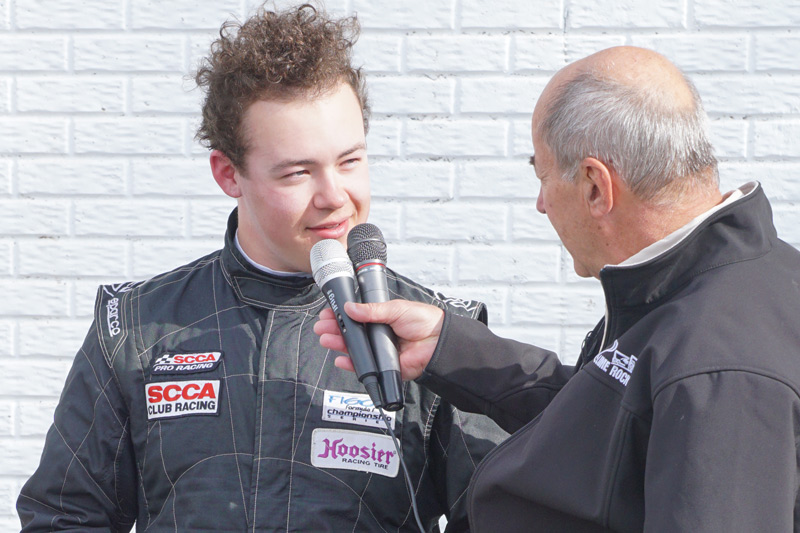 I am a very avid skier and have been skiing since the age of 2. My home mountain is Schweitzer Mountain Resort in Sandpoint, ID where I attend Schweitzer Alpine Racing School.
I have one brother, Finn, who is 13. He races karts and has just won his first season championship. My Father, Michael, has raced for many years in Formula Atlantic.
In my second sport, ski racing, I am a speed specialist, meaning I mainly race Super Giant Slalom and Downhill, the two events with the highest speeds.
This year I am competing in two of North America's premier series, Northwest Cup and FIS Super Series. I am hoping to race in NorAm in the next few years, which is the alpine skiing equivalent to GP2.
My ski racing is a great way to prepare for motor sports. I train 3 or 4 days a week at high altitude which gives me a great workout. Also, it keeps me completely focused as I reach 80 mph in downhill. Both motor sports and ski racing are about high speed and pulling lateral g's.
Racing History:
2014:
US Formula F National Champion (SCCA Nationwide Majors Series)
45th Anniversary Formula Ford Festival (2nd to Josef Newgarden)
Spectrum International Scholarship Winner (Australia)
Australian Formula Ford Championship – 2 races
F1600 Championship – 6 races
2013:
UKC Sportsman Championship (Champion, 10 races, 9 poles & 10 wins)
US Rotax Max Series (14 races, 5 poles & 6 wins)
UKC Senior Rotax Championship (10 races, 3 poles & 4 wins)
SKUSA Senior Rotax Pro Kart Challenge (4 races, 2 poles & 2 wins)
SKUSA TAG Senior Pro Kart Challenge (2 races & 1 podium)
Icebreaker Winter Series (1 race, 1 pole & 1 win)
Challenge of the Americas
2012:
UKC Senior Rotax Championship (Champion, 10 races, 7 podiums & 3 wins)
UKC Sportsman Championship (10 races, 6 podiums & 4 wins)